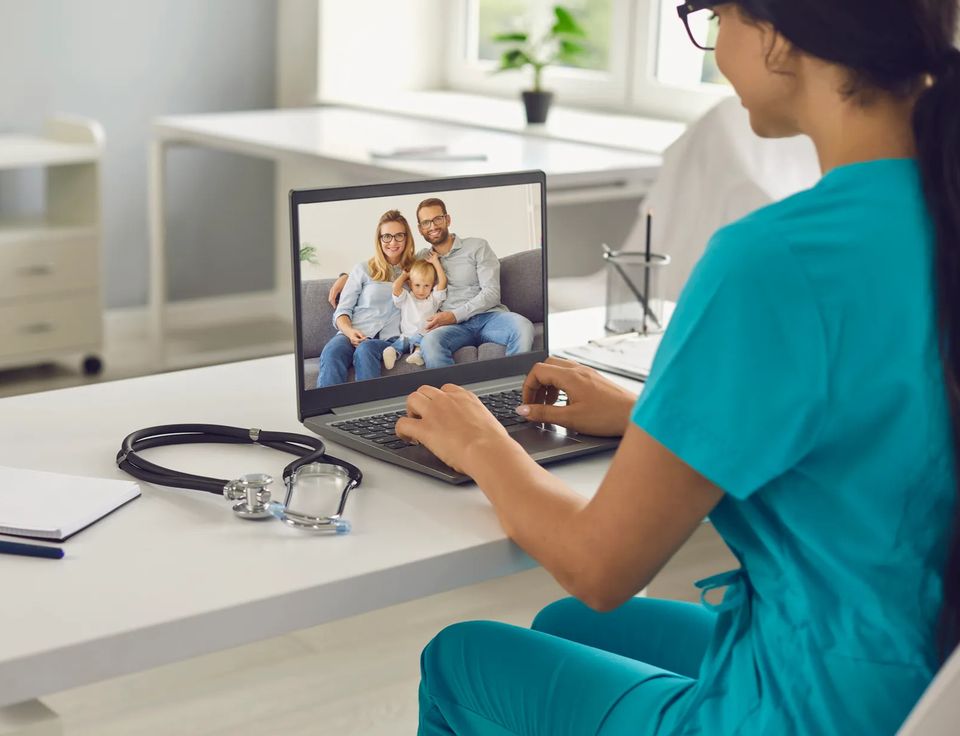 What is Telehealth?
Telehealth also called a Virtual meeting, lets you have a visit with your Provider without your having to come to the office. Your visit is done virtually using a computer or smart device (such as an iPhone or iPad) with an internet connection. Most insurances, including Medicare, cover Telehealth visits. If you do not have insurance, ask about our reasonable telehealth fees.


If you have Diabetes, we must be able to review your data ahead of time or online at the time of the visit in order to do a telehealth visit. Otherwise, telehealth is not right for you and you will need to have an in-person visit. At this time, telehealth is only available for our established patients.
Benefits of doing a Telehealth Visit
Provide access to care when you are unable to take time off from work or have a busy schedule or are away from home.

Avoid long-distance travel, gas and travel costs, the  and traffic delays

Avoid waiting time in the Physician's office
Preparing for your Telehealth visit Appointment
Call us or schedule your Telehealth appointment online

Medicare coinsurance and deductible will apply and must be paid by credit card at the time of visit

Prior to your appointment, you will receive an email with meeting information and instructions
Install Zoom before your scheduled meeting:
To install Zoom on your computer, click the link in the Zoom meeting invitation that was e-mailed to you and follow the prompts

To use Zoom from your Smart Phone or Tablet, go to

https://zoom.us/join

and click the App Store or Google Play button under "Zoom Mobile Apps" and follow the prompts

Choose "Allow" for all prompts. Audio and video must be on for the meeting.