Award for Lenita Hanson, MD, Best Minority Physician at The 16th Annual FMB Golden Stethoscope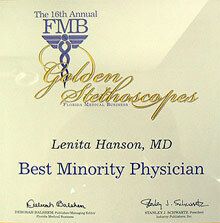 Women's Lifestyle Magazine featuring Dr. Hanson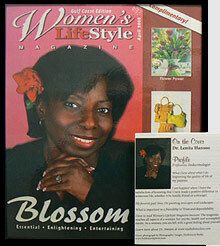 Dr. Hanson was selected to appear on the cover of "Woman's Lifestyle Magazine". In the article about her in the magazine, she answered the following questions:
Q: What do you love about what you do?
A: Improving the quality of life of my patients.

Q: When are you happiest?
A: I'm happiest when I have the satisfaction of knowing that I have made a positive difference in someone's life whether it be family, friend, or stranger.

Q: What is your favorite pastime?
A: Oil painting both seascapes and landscapes.

Q: What is most important in a friendship?
A: Trust and dependability.
 
Dr. Hanson's Favorite Pastime
Some of her oil paintings