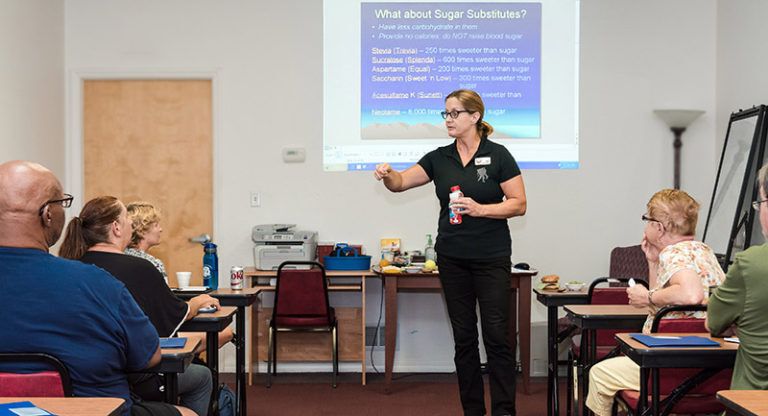 Individual Session
The Sessions are scheduled by appointment only. Please call 941-624-4800 or contact us to schedule.

A one-on-one sit-down with our Educator to answer your questions on diabetes basics, nutrition, pump training, or another diabetes-related topic.
An opportunity to have the Educator assist you with the planning of your meals and guidance with desired weight loss or weight gain. Goal setting and how to best achieve set goals are also discussed.